This show has it all... new console rumors, Japanese shmups, and RetroActive!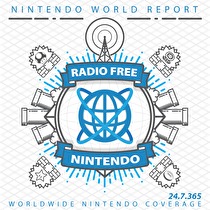 Subscribe via iTunes (Please rate and review, too!)
It's that time of the decade, when new console rumors begin to swirl, and you can bet that RFN is all over that red meat. First, though, we've got New Business impressions of Okamiden, Last Resort (on Japan's Virtual Console), a Magus-filled update on Jon's Chrono Trigger progress, a fresh perspective on Radiant Historia, Telltale's Puzzle Agent, the HD remake of Might & Magic: Clash of Heroes, and James's first peek at Phantom Brave. Then, we finally break ground on all the Wii price drop and successor rumors!
After an epic first segment, we jump directly into RetroActive #17 with our discussion of Konami's early SNES game, Legend of the Mystical Ninja. It proves to be a fertile topic, as a deeply flawed mixture of action and adventure that nevertheless displays numerous flashes of innovation. We get into the cultural impact, pacing issues, comparisons to the first-ever RetroActive selection, and a handful of listener comments from the still-open forum thread. Stay tuned for the next RetroActive poll, coming soon!
This podcast was edited by Greg Leahy.
Music for this episode of Radio Free Nintendo is used with permission from Jason Ricci & New Blood. You can purchase their newest album, Done with the Devil, directly from the record label, Amazon (CD) (MP3), or iTunes, or call your local record store and ask for it!
Additional music for this episode of Radio Free Nintendo is copyrighted to Nintendo, and is included under fair use protection.