We've got games galore, 3DS launch impressions, and emails to boot!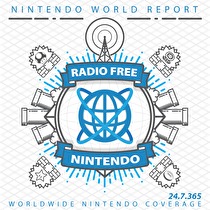 Subscribe via iTunes (Please rate and review, too!)
Finally, you can listen to RFN on your shiny new 3DS! Or any other device. This week's New Business is, for once, all Nintendo-platform games. Jonny catches up with Monster Hunter 3 Tri and quickly releases it back into the wild, but he was more compelled to finish Dive: The Medes Island Secret. Jon is still plowing through Pokemon Black & White, but he also checks out Natsume Championship Wrestling (SNES), just released on Virtual Console, which sparks a nostalgic trip through classic pro wrestling games. If you like when James talks about super-weird DS games, you will love hearing about Touch Detective 2.5.
Greg rounds out the first segment with his thoughts on Trauma Team, one of last year's most underappreciated Wii games, but not before he surprises us with the brand new 3DS he acquired just earlier that day! Find out how Greg's been enjoying retaking to the skies of Wuhu Island in Pilotwings Resort, plus there's impressions of Face Raiders and the built-in, dragon-plagued AR games.
In Listener Mail, we address your letters about playing multiple games simultaneously, more games to play with children, the best video game history books, and the best/worst trends in gaming. Keep sending those great emails, and we'll keep discussing them on the show! Now go play 3DS. ;-)
This podcast was edited by Greg Leahy.
Music for this episode of Radio Free Nintendo is used with permission from Jason Ricci & New Blood. You can purchase their newest album, Done with the Devil, directly from the record label, Amazon (CD) (MP3), or iTunes, or call your local record store and ask for it!
Additional music for this episode of Radio Free Nintendo is copyrighted to Nintendo, and is included under fair use protection.