Gaming slows down, at least for the employed contingent, and our Listener Mail "lightning round" is anything but.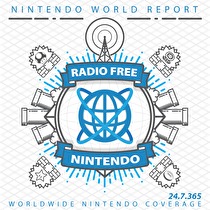 Subscribe via iTunes (Please rate and review, too!)
First up this week is a brand new, patented rant by Mr. James Jones. He's got beef with the atrocious Wii version of H.A.W.X. 2, which apparently somehow escaped Tom Clancy'sTM scrutiny. Greg concludes his journey through Mega Man ZX Advent, while Jon reports on the Killzone 3 multiplayer beta. Jonny, who has way too much free time at this juncture, recounts last week's Goldeneye WiFi night, revisits the ingenious Fluidity, dulls his praise of Sonic Colors, and heartily recommends a $3 RPG curiously titled Cthulhu Saves the World.
In segment deux, we try catching up on Listener Mail with a "Lightning Round" edition. Naturally, we only managed to cover 2/3 of the selected letters, but it's still slightly faster-paced than usual. Check out our hurried responses re: upcoming game anniversaries, a brutal affliction, 3DS frame rates, Pilotwings, the original Zelda as an open-world prototype, Virtual Console transfers, feedback on recently-discussed games, and the biggest games industry mistake of 2010.
Next week, we return to Ogre Battle 64 and finish up RetroActive #16 -- leave your comments about the game in this magical forum thread before Thursday for your post to possibly (probably) be quoted on the show! Also, don't forget about our return to sexy, sexy meatspace at PAX East, now less than a month away. We shall see you there, yes?
This podcast was edited by Greg Leahy.
Music for this episode of Radio Free Nintendo is used with permission from Jason Ricci & New Blood. You can purchase their newest album, Done with the Devil, directly from the record label, Amazon (CD) (MP3), or iTunes, or call your local record store and ask for it!
Additional music for this episode of Radio Free Nintendo is copyrighted to Nintendo, and is included under fair use protection.