We discuss the 3DS launch details, lots of games, Avatar on a handheld, and more!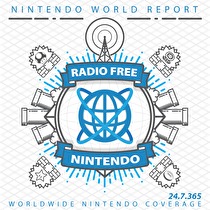 Subscribe via iTunes (Please rate and review, too!)
Coming right off the 3DS events in New York and Amsterdam, we had to spend a few minutes (and then some) talking about all the new info and revealing our individual plans for launch purchases. Then we get into New Business proper. Greg concurs on Ghost Trick, Jonny wraps up two games and also succumbs to Borderlands, James tries to explain 999, and Jon begins a long, unhealthy relationship with Picross 3D.
In Listener Mail, we take some time to discuss Avatar and its chances of being a 3DS exclusive. A new listener points out the importance of word-of-mouth, then asks us to bad-mouth games we loved as children and now realize are crap. Finally, Jon is set up for even more jokes when someone asks for our thoughts on the Mass Effect series.
RetroActive #16 is decided: we'll be playing Ogre Battle 64. Be sure to leave your questions and thoughts in the dedicated forum thread; we'll read the best comments on RFN! Also, make your plans now for PAX East in March, where we will be returning for another exciting live panel in Boston! See the related blog for more details.
This podcast was edited by Greg Leahy.
Music for this episode of Radio Free Nintendo is used with permission from Jason Ricci & New Blood. You can purchase their newest album, Done with the Devil, directly from the record label, Amazon (CD) (MP3), or iTunes, or call your local record store and ask for it!
Additional music for this episode of Radio Free Nintendo is copyrighted to Nintendo, and is included under fair use protection.