He's back!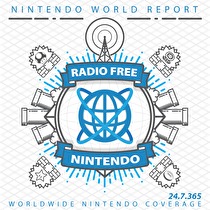 Subscribe via iTunes (Please rate and review, too!)
Finally! Jon Lindemann returns to our coven for an action-and-laughs-packed episode full of Radios and Freedoms and Nintendos. Jon doesn't so much talk about specific games but rather delivers a treatise on the state of gaming for middle-aged men who have to throw all their games in boxes and drive for two days to a new city and take a long time to get all of those games back out of the boxes. Riveting stuff. Jonny blasts yo' expectations with the cool-but-disappointing Bit.Trip Fate, the verbose Alan Wake, and just a tad of Rock Band 3. James struggles to remain coherent when describing Sengoku Basara: Samurai Heroes, while Greg makes a belated return to Wario Land (Shake It!) before wrapping up Castlevania: Lords of Shadow just in time for Halloween.

Then we took a break.

Then we made Jon read all five letters in Listener Mail! Your questions lead us into the state of gaming retail, Zelda: Skyward Sword's release date, the pertinence of gaming magazines, regional disparities with game releases in today's modern age, and DS games to import from Japan. There's also a special announcement about an upcoming event, and we need your help! Be sure to listen all the way through to get the 'tails. And don't forget to vote on the next RetroActive selection -- voting ends this Wednesday!
This podcast was edited by Greg Leahy.
Music for this episode of Radio Free Nintendo is used with permission from Jason Ricci & New Blood. You can purchase their newest album, Done with the Devil, directly from the record label, Amazon (CD) (MP3), or iTunes, or call your local record store and ask for it!
Additional music for this episode of Radio Free Nintendo is copyrighted to Nintendo, and is included under fair use protection.