The RFN crew becomes tame!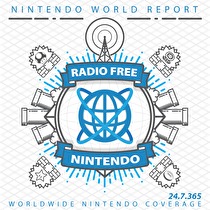 Subscribe via iTunes (Please rate and review, too!)
This episode is a bit unusual due to the split format and revolving door of podcast crew. It kicks off with a relatively brief New Business, which nonetheless covers Dragon Quest IX (and the recent GameStop community event), Rabbids Go Home, Donkey Kong Country Returns, and the cheap but surprisingly useful Rock Band Portable Drum Kit. We also revisit the popular topic of how to get your significant other into gaming.
After the break, Greg splits but we add on both James and Neal to blow out RetroActive #13: Mother 3. With varying levels of completion, we dodge late game spoilers but do try to address the overall themes and spend quite a lot of time on the heart-breaking (but oddly presented) events at the end of Chapter 1. We also discuss gameplay changes over the course of this RPG and, thanks to Neal's knowledge of the final chapters, become motivated to keep playing. Hopefully, you will be too!

Radio Free Nintendo is now on Facebook! Become a fan (Like) to receive the latest updates! Want to send us an email? Use this web form or the address mentioned on the show.

This podcast was edited by Greg Leahy.
Music for this episode of Radio Free Nintendo is used with permission from Jason Ricci & New Blood. You can purchase their newest album, Done with the Devil, directly from the record label, Amazon (CD) (MP3), or iTunes, or call your local record store and ask for it!

Additional music for this episode of Radio Free Nintendo is copyrighted to Nintendo, and is included under fair use protection.