Who knew that Pacifism could lead to war?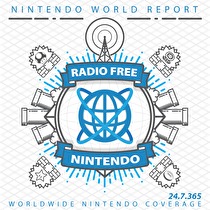 Subscribe via iTunes (Please rate and review, too!)
We've got a classic-format episode for you this week. It starts with Greg's run-down of the annual post-E3 event in London, where Nintendo of Europe presents some (not all, unfortunately) of the company's demos for members of the press who didn't make it to Los Angeles. Greg finally has first-hand impressions of 3DS and also gives his much anticipated thoughts on the Metroid: Other M demo. See if he makes it through without saying "the baby"!
James is still mired in Tales of Vesperia, but he did make time for a new and surprising game: MLB 2k10. Turns out that Mr. Jones is a closeted baseball fan, and he gives the pros and cons of not playing one of these simulations since N64's Ken Griffey Jr. game. Meanwhile, Jon got a ridiculous deal on Final Fantasy XIII and has already played more of it than Chrono Trigger. He and Jonny also share tales of their recent co-op exploits in Modern Warfare 2 and ignite a few thoughts on the past and future of cooperative online games for Wii. Jonny wraps the New Business segment with victorious cheers for Bit.Trip Runner, a budding romance with Starcraft 2, and an offering of major props to the new god of Geometry Wars 2, fellow staff member Jared Rosenberg.
After the break, we bust out some awesome Listener Mail, the segment from/by/for our beloved fans. You griped about Netflix aspect ratios on Wii, worried that Apple's handhelds could usurp Nintendo 3DS, requested obscure 2D platformers, and desired entry to the hallowed grounds of F-Zero and Pikmin. Naturally, we felt it our duty to respond.
Don't forget, next episode is the big Mother 3 discussion for RetroActive. If you haven't dropped your thoughts into the official forum thread, there are only a few days left for a chance to have your comment read on the show. We can't be held responsible if you fail to act now now now!

This podcast was edited by Greg Leahy.
Music for this episode of Radio Free Nintendo is used with permission from Jason Ricci & New Blood. You can purchase their newest album, Done with the Devil, directly from the record label, Amazon (CD) (MP3), or iTunes, or call your local record store and ask for it!

Additional music for this episode of Radio Free Nintendo is copyrighted to Nintendo, and is included under fair use protection.