In which we guess the gender of our new "Link" and analyze the idea of an open world Zelda.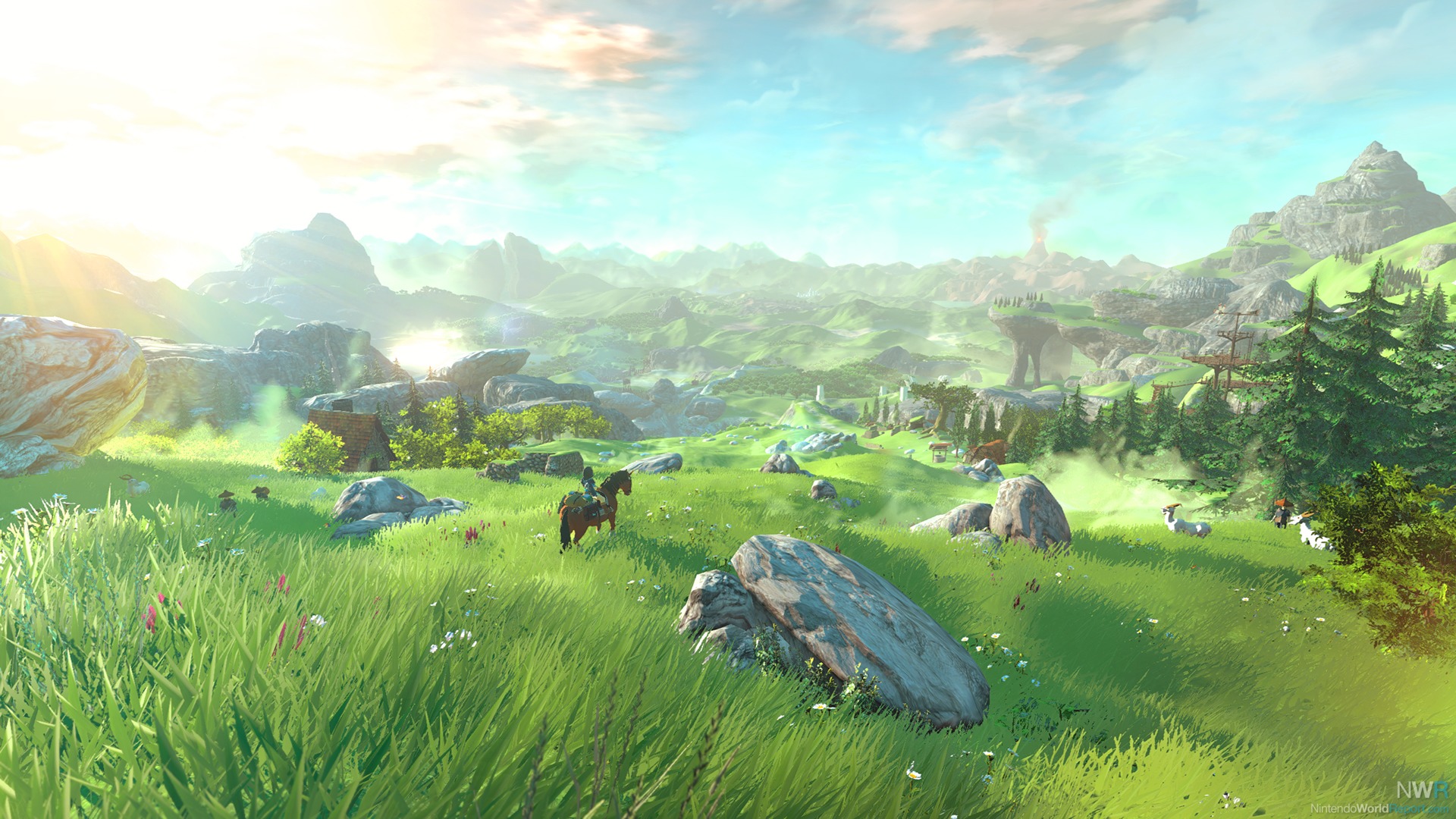 After a year and a half of promises that the next big game would change series convention, and many months following the ambitious The Legend of Zelda: A Link Between Worlds, we finally get our first substantial look at what this new Zelda game is actually going to be like. Whether you think Nintendo's overall showing was amazing or questionable, most of us can agree on this: Zelda looks special.
During the Nintendo Digital Event, series Director Eiji Aonuma started the reveal by discussing his philosophy in approaching the new game. At first, Aonuma started discussing the original NES Zelda game in great detail, stating how great he thought its wide, scrolling world was. Although this seemed to hint at a potential return to the top-down format, this new Zelda game is actually taking inspiration from the original's open world more than its mechanics and look.
"For example, in Wind Waker, we used various techniques to create a wide world where you could freely explore many isolated islands, but it was very hard to create one large world where everything felt connected," Aonuma said. "We had to design small, bounded areas with a defined entrance and exit, and putting it all together made it feel like you were playing in a large world. But, you still couldn't cut through the boundaries wherever you'd like to explore that world."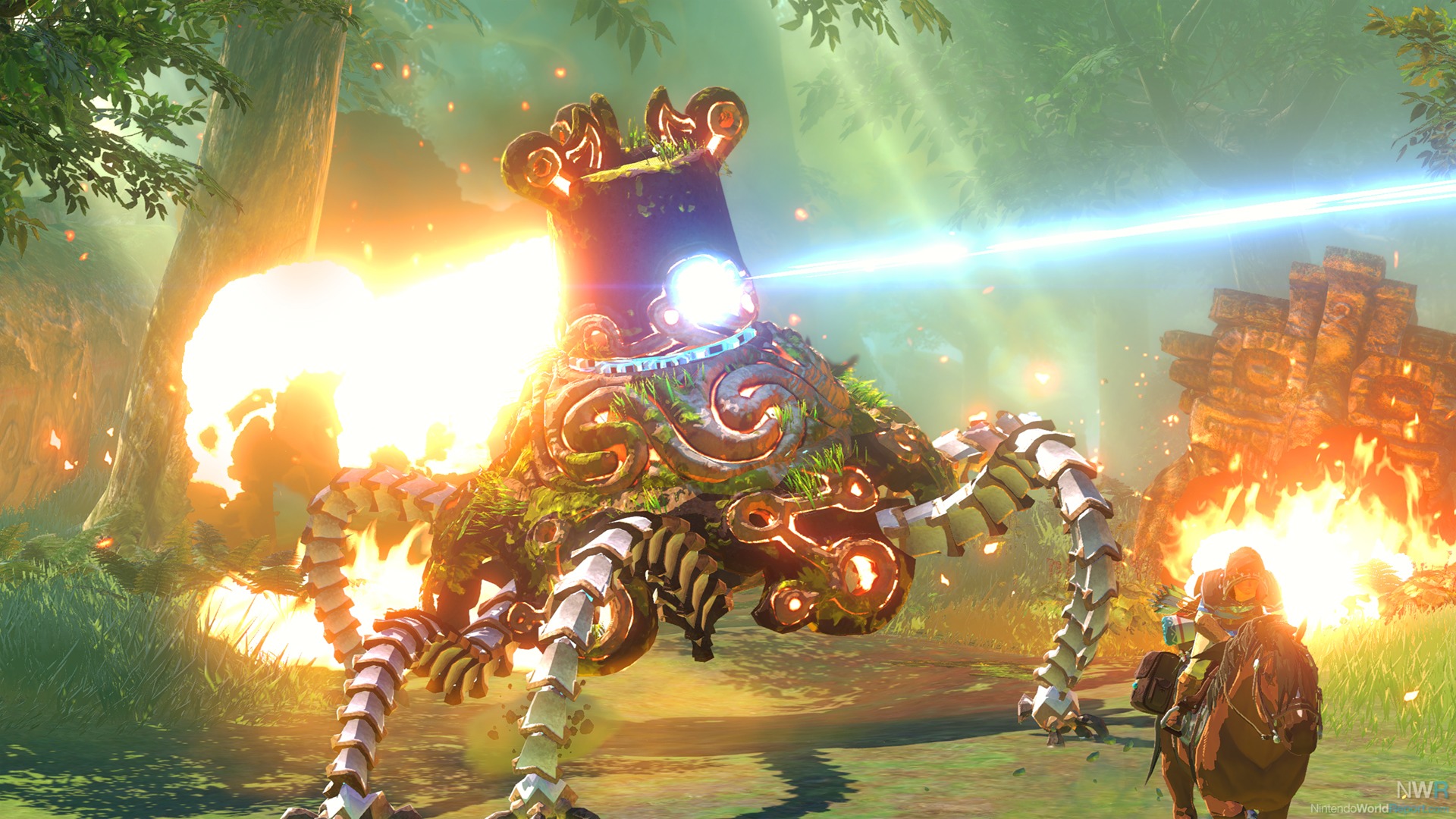 Saying this, it's clear that Aonuma has large aspirations for this upcoming game – aspirations that are manifesting themselves as, you guessed it, the first truly open world Zelda. There wasn't much to see other than a distant landscape, though Aonuma promises that the entire map will be entirely open. My sneaking suspicion is that the game map will pull either an Elder Scrolls or Grand Theft Auto in the sense that the boundaries will be un-climbable mountains or an "endless ocean" that surrounds the bulk of the map.
The other potential connection to Elder Scrolls (and many other similar open world action-adventure RPGs) is the world design itself. You can approach the game however you want in even greater fashion than some of the older Zelda games, and that many of the "puzzle" elements are found in figuring out where you want to go, getting there, and doing what you want to do once you get there. And naturally, you will surely run into many trials, tribulations, and enemies on the way to your destinations (in the same way many of these types of games have dynamic enemy placement). All of this tells me that the concept of a dungeon is probably going to be radically altered as a result of this world shift, and that this game will probably incorporate a quest line system to give the world many smaller stories in addition to whatever main one they put in (to actually make use of a less-linear world).
Ending the video, Aonuma showed off a teaser trailer that I can only describe as dreamlike. Everything momentarily looks nice, until out of nowhere, a cyborg-looking octopus monster starts shooting futuristic-looking lasers at what we can only presume to be the protagonist while a quick and light un-Zelda piano piece starts playing. At the bridge, the presumed protagonist lifts his or her veil and starts shooting explosive-tipped arrows from a bow that seems to offer transformative qualities (if not the arrows themselves). As for the visual style, it seems to be like that of Skyward Sword, though environments are a bit more realistic and the colors are more reminiscent of Wind Waker.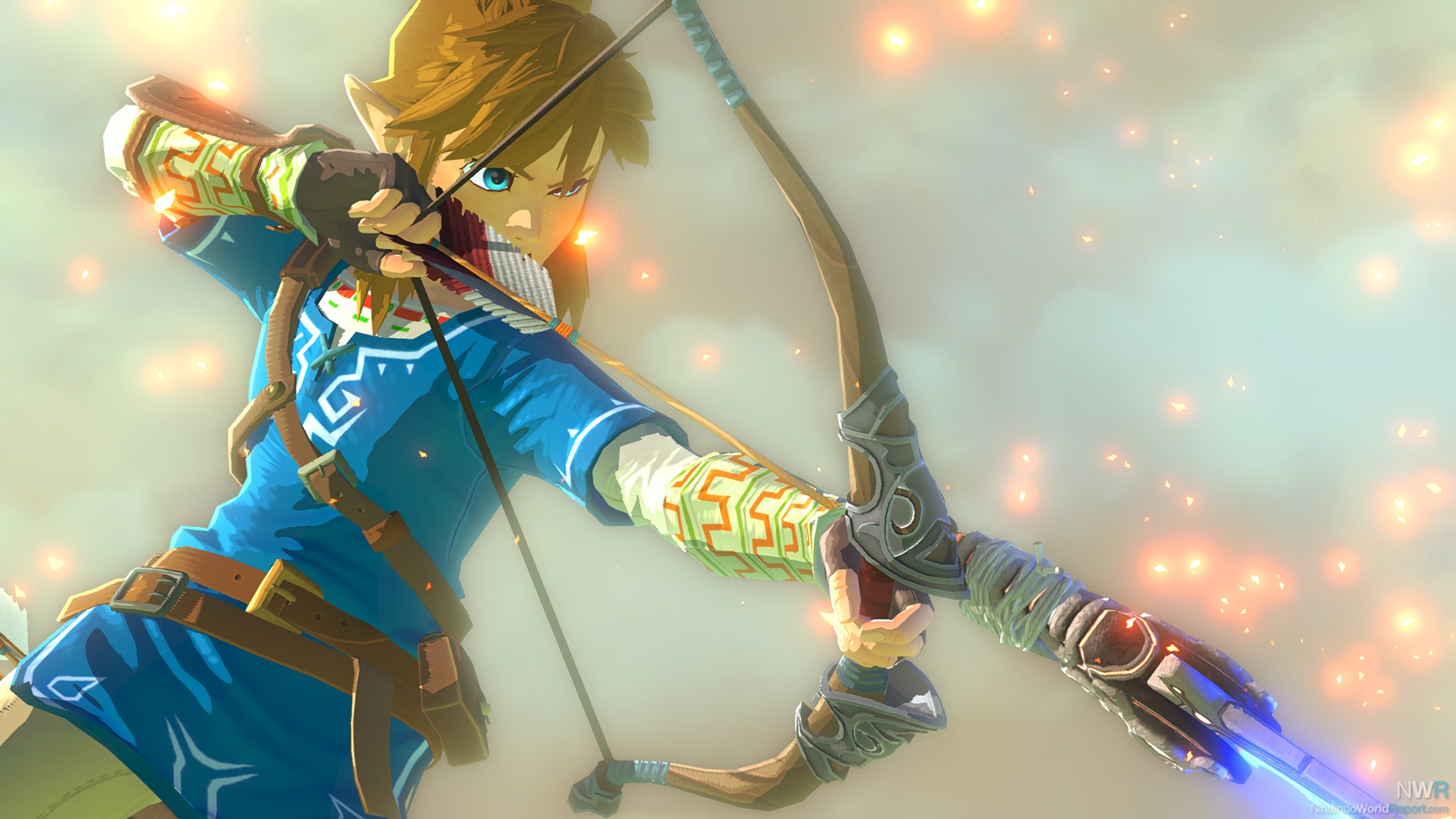 Perhaps most importantly, we then get a reveal of our hero, someone who looks like the Links we know but just a little different. Aonuma stated in an interview with Venture Beat, "No one explicitly said that that was Link." If it's not Link, this tells me that we're either looking at another character who will be playing the "Link" role, OR this will be a character you may play with in a potential multiplayer mode.
Some want a female playable character and some want full customization, but I think a potential third option is to make the playable character so androgynous that the character sounds and looks equally masculine and feminine (as this hero seems to look). So long as the gender is never revealed, we get a character that can truly be everything to everyone while still being a tangible human character. Everyone wins.
As someone who has never been excited for a Zelda game despite playing many of them, I think it says something that I am absolutely over the moon with how this is turning out. In 2015, we may finally get the next true evolution in Zelda. Be ready for it.