Pokémon is coming to the App Store? Sounds like somebody at Nintendo has a screw loose.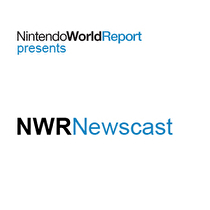 Subscribe via iTunes (Please rate and review, too!)
On this episode of the Newscast, Andy, Zach, and Mike chat about an impending Pokémon smartphone game, the loss of Super Meat Boy as a potential 3DS game, the long-awaited availability of Final Fantasy VI on Virtual Console, and the 2011 Club Nintendo Rewards.
Also, we talk about Zelda AGAIN. There's also some chatter about non-Nintendo games, but you probably don't care much about that.
Don't forget to email us at newscast@nintendoworldreport.com!
This podcast was edited by Mike Sklens.
Music for this episode of the NWR Newscast is used with permission from A Boy Named Earth.