Operation Rainfall keeps falling on our heads, but we still got you this episode of NWR Newscast.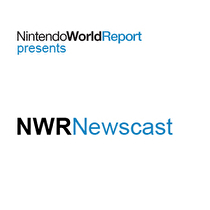 Subscribe via iTunes (Please rate and review, too!)
Did you hear the one about the giant corporation who refused to give their customer the product they desired? We did! On this episode of Newscast, Andy, Neal, Zach and special guest Mike Sklens talk about Operation Rainfall, what it means for Nintendo, and what it means for us.
Also, what's the deal with Resident Evil: Mercenaries? Is it awesome? Neal has the scoop, and what he has to say might surprise you... unless you already read his review.
Don't forget to email us at newscast@nintendoworldreport.com!
This podcast was edited by Andy Goergen.
Music for this episode of NWR Newscast is used with permission from A Boy Named Earth.