Game, set, and match NWR Newscast Episode 54!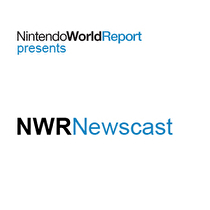 Subscribe via iTunes (Please rate and review, too!)
Andy steps to the plate with two new review games to talk about; Virtua Tennis 4 for Wii and LEGO Pirates of the Caribbean for Nintendo 3DS. As a longtime fan of the Tennis series, Andy dishes on how the latest installment holds up.
Also, Neal talks about his thoughts on Conduit 2, Zach dishes on Dante's Inferno on PS3, and Nathan begins to close in on the end of Portal 2.
Rate and review us on iTunes, and be sure to email us at newscast@nintendoworldreport.com!
This podcast was edited by Nathan Mustafa with help from Andy Goergen.
Music for this episode of NWR Newscast is used with permission from A Boy Named Earth.