Your listener mail is on the docket for this week's shorter edition of Newscast.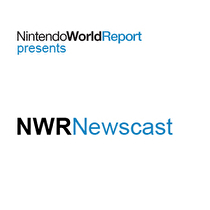 Subscribe via iTunes (Please rate and review, too!)
We take a break from the news this week to offer up a full helping of listener mail. Thanks to everyone that sent letters in, we really appreciate it. Also, there are plenty of contests happening right here in our podcast, so if you want to win something, better listen quick!
Also, Andy offers up brief impressions of Jam City Rollergirls on WiiWare, and Neal dishes on the Mario Sports Mix event that he attended last week. It's a very sporty edition of the Newscast, so buckle in.
This podcast was edited by Nathan Mustafa with help from Andy Goergen.
Music for this episode of NWR Newscast is used with permission from A Boy Named Earth.