You don't need the Persona 5 or Phoenix Wright police when there's a paper trail.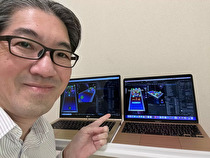 Yuji Naka has pled guilty in his insider trading case.
The 57-year old veteran of Sega admitted during a hearing today "There is no doubt that I knew the facts about the game before it was made public and bought the stock", referring to the co-developers of the mobile games Dragon Quest Tact (Aiming) and the now-shuttered Final Fantasy VII: The First Soldier (Ateam). The purchases were made in early 2020 when Naka was heading the ill-fated Balan Wonderworld at Square Enix.
A date for sentencing has not been announced. With the guilty plea, Japan's Financial Instruments and Exchange Act offers maximum penalties of a fine of JPY5,000,000 (roughly US$36,500 at press-time market rates) or up to five years in prison.