Hey, that publisher looks familiar.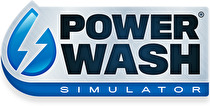 One of last year's biggest PC hits will hit Switch before the end of the month.
An announcement from developer FuturLab has confirmed that PowerWash Simulator will release on Switch January 30. Originally launched in July for PC via Steam, it was announced to be coming to consoles "soon" in September.
PowerWash Simulator will technically be the first Square Enix release of the year for Switch, as it was published as a part of their "Collective" indie program.