Some big names in the indie scene are coming on strong here.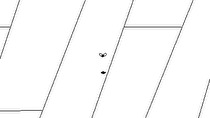 Following the Summer Game Fest, the annual Day of the Devs brought a spotlight to several upcoming independent titles with forthcoming Switch releases.
UsTwo Games (Monument Valley, Alba: A Wildlife Adventure) showed their next release in Desta: The Memories Between - a story about exploring dreams, but also with elements of roguelikes and sports games.
A two-person development team - Michael Frei and Raphael Munoz - showed off their game Time Flies, in which you play as a fly and try to live life to its fullest before getting swatted. It is slated for release next year.
Bear and Breakfast showed a new trailer for the ursine simulation and revealed a launch date of July 28.
Household puzzle game A Little To The Left was revealed, which hides the puzzles in common objects and randomly sends in a cat to do its thing.
Developer Die Soft's maiden project is a new take on the Little Nemo franchise that turns it into an exploration based platformer. Although the title is targeting Switch, Little Nemo and the Guardians of Slumberland is currently seeking crowdfunding (via Kickstarter).