The 15-18 month lead time might let you replay the two Cold Steel games on Switch.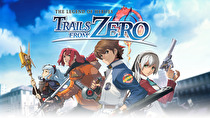 At a concert celebrating the 40th anniversary of Falcom, NIS America made four announcements for localizations of Legend of Heroes titles over the next 24 to 30 months.
First out of the gate will be The Legend of Heroes: Trails From Zero, the first game in the famed Crossbell duology of turn-based RPGs. Originally released in Japan on Switch in February, Zero will come to the west in fall of 2022.
Zero's followup, The Legend of Heroes: Trails To Azure, will follow in 2023. Notably, a fan translation patch originally planned for the Steam version from the "Geofront" will be used for the basis of this localization as well as Zero's. Save import from Zero will also be included, and a save will provide bonuses in the next title.
The Legend of Heroes: Trails Into Reverie will come west in 2023, following its August release in Japan for Switch. The game is a crossover starring Rean Schwarzer, Lloyd Bannings (the protagonist of the Crossbell games) and a character only identified as "C", where characters from across the series can be recruited.
Finally, The Legend of Nayuta: Boundless Trails will also come out in 2023. Unlike the previous titles Boundless Trails is an action RPG, and is meant to be the starting point for a new set of stories in the universe. It was only previously released in Japan on PlayStation Portable in 2012 and on PlayStation 4 in Japan yesterday: it hasn't even had a Switch release announced in Japan yet.