A quick rundown of some quick hits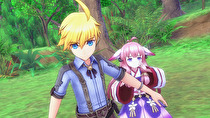 The other titles shown off in today's Partner Showcase video:
Sniper Elite 4, set in World War 2, will be available this holiday season from Rebellion.
A new trailer for Rune Factory 5 was shown, also advising of a 2021 release date.
Empire of Sin showed the character creator in a trailer, but no release date was given.
Balan Wonderworld, the Yuji Naka-helmed 3D platformer from Square, secured a March 26, 2021 release date.
The physical version of PGA 2K21 will be available for Switch on September 25.