Free to play, Trails all day, what else do I have to say?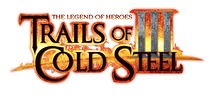 Other news revealed in today's Nintendo Direct "Mini":
The Legend of Heroes: Trails of Cold Steel III was given a June 30 release date, and the English version of its demo is now available on the eShop.
Burnout Paradise Remastered will release on Switch sometime in 2020 from Electronic Arts.
GungHo's Ninjala will launch in May, and will be a free-to-play game.
King's Bounty II will mark the western strategy / role playing series's debut on Switch this year.
The Elder Scrolls: Blades is now estimating a Spring launch.
Minecraft: Dungeons reconfirmed for Spring of this year.
Warhammer 40k strategy game Mechanicus will be out in May.
GameCube puzzle game Mr. Driller: Drill Land will be remastered for Switch on June 25.
Shiren the Wanderer 5+ was revealed in the Japanese direct (a higher-res port of the Vita title), along with a new Momotaro Dentetsu title from Konami and two baseball titles from the Famista and Pro Yakyuu (Power Pros) series. Namco also announced the "Namcot Collection", a collection of their early Famicom games, which includes the game localized as Mendel Palace - the first game developed by future Pokémon makers GameFreak.