The first update since September is almost here!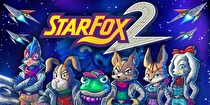 Nintendo announced today that six new games will be joining the lineup of classic Nintendo and Super Nintendo games available through their online subscription service. The new games will launch on December 12th and will be the first new games added to the service since SNES games launched back in September.
Here are the games being added to the service bringing the total up to 74 games across both classic platforms.
SNES Games
Star Fox 2
Super Punch-Out!!
Kirby Super Star
Breath of Fire II
NES Games
Crystalis
Journey to Silius