2 20 20 times three equals... oh, WOW.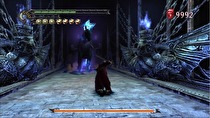 The original trilogy of Devil May Cry games will finish next February.
Capcom have announced the release of Devil May Cry 3: Special Edition for Switch on February 20. Originally released in 2005, the third game in the action series is a prequel to the original that released on Switch last year.
A triple pack of the games will launch in Japan on the same day: the first game will be on cart with the second and third as downloads per Capcom policy.