Alternate reality museum exploration, eh.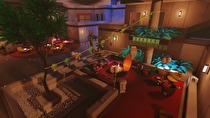 The next game from the studio behind Surgeon Simulator is a bit of a left turn.
Bossa Studios will be publishing The Bradwell Conspiracy this fall from development studio A Brave Plan. Set in a Stonehenge museum, the unnamed player has to escape the museum after an explosion with the help of a museum employee and 2026 technology including alternate reality glasses.
A Brave Plan's developers have worked on titles such as Fable and Tomb Raider 2013, while the music will be composed by Austin Wintory (The Banner Saga) and voices provided by Broadway actress Rebecca LaChance.