This one came around in January.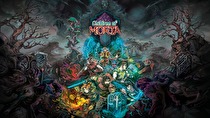 Oriignally shown in January's Nintendo Indie Showcase, Children of Morta will be hitting the eShop in a couple of months.
Set on Mount Morta, the randomly generated RPG has been announced for a Switch release on October 15. A new trailer (below) shows off more of the game.
Children of Morta's eShop price will be US/€21.99, and a physical version will be distributed by Merge Games at the same time.