8 different bundles to choose from to help bring Super Mario Maker into the real world.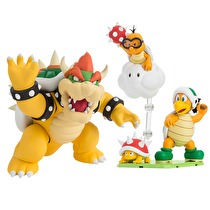 Collectable Toy company Bluefin has announced (in conjunction with the release of Super Mario Maker 2) a plethora of Mario Maker Bundles from Bandai Tamashii Nations. These feature many of the classic Mario characters, enemies and level pieces that can be used to literally make Mario levels in real life.
There are 8 different bundles that you can choose from, and you can check them all out at Bluefin's website. We can't wait to get our hands on them, and you can look forward to an unboxing over at our YouTube channel NWRTV in the near future!