And of course, the dreaded stability.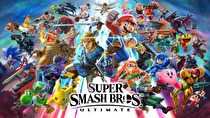 A new update has added a couple of oddball features to Super Smash Bros Ultimate.
The version 3.1.0 update, available now, has added support for the Labo VR goggles. Similar to modes in Breath of the Wild and Super Mario Odyssey, the support for the VR is single player only: either watching 4 CPUs or doing 1v1 CPU battles.
Also included in the update is options to use Amiibo online. The Amiibo can be used to fill online rooms, or can be sent online to gain levels in a fashion similar to sending Spirits to gyms.
The full patch notes are available here and the character adjustments here.