Funny how Rest is a universal TM.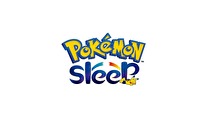 After a long day of Pokémon Go, the next step is Pokémon Sleep.
Pokémon Sleep is a new game app developed by Select Button, who previously released Magikarp Jump. Full details about the app and how it will use sleep to affect play were not disclosed, but the game is slated to release next year.
Alongside the app will be a new device developed by Nintendo. The Pokémon Go Plus+ will track sleep data in addition to having the functionality of the Pokémon Go Plus for Pokémon Go. To celebrate, sleeping Snorlax can now be caught in Pokémon Go.