Did somebody order Wii-like profits? Because we got 'em.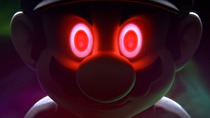 At the close of business today in Japan, Nintendo released their earnings and other results for the first nine months of the 2018 fiscal year. The results were largely focused on the third quarter (October 1 -> December 31), the busiest season for Nintendo all year.
All figures quoted are in yen. A comparison based on current market rates to US$ is provided for convenience, Nintendo assumed ¥111 to $1 during this period.
Financial Indicators:
Operating income: ¥158.624bn ($1.458bn) for the quarter, ¥220.029bn ($2.022bn) so far this year
Ordinary net income: ¥148.336bn ($) for the quarter, ¥240.268bn ($2.208bn) so far this year
Revenue: ¥608.390bn ($5.592bn) for the quarter, ¥997.295bn ($9.166bn) so far this year
Digital sales: ¥45bn ($413m) for the quarter, ¥84.2bn ($774m) so far this year, representing 19.6% of revenue in Q3 and 21.8% for the year.
Mobile revenue: ¥14.6bn ($134.2m) for the quarter, ¥33.3bn ($306.2m) so far this year
Hardware Sales:
Switch shipments in Q3 totaled 9.42 million, with lifetime shipments of 32.28m, up >25% over the same quarter last year (7.01m). For the fiscal year, shipments of Switch total 14.49m, and Nintendo have revised their shipment target for the year down to 17m systems. To reach their target they would have to ship 2.51 million systems in the January-March quarter (2.93m were shipped in the same quarter last year). The life to date sales of the N64 have not yet been passed at 32.93m but that appears to be a formality.
The 3DS family of systems shipped 1.31m units, bringing its life-to-date sales to 74.84m.
In their final quarter, the NES and SNES Classic Mini systems shipped 2.14m units.
Software Indicators:
The big two for Nintendo in the quarter were Super Smash Bros Ultimate and Pokémon Let's Go, which had digital+physical shipments of 12.04m and 10m respectively. (Note that officially, Nintendo is not the publisher of Pokémon games in Japan.)
Other big movers in software included: Super Mario Party at 5.3m, Mario Kart Deluxe shipped 5.8m copies and is now the highest selling Switch game at 15.02m, Super Mario Odyssey is at 13.76m, and Breath of the Wild at 11.68m copies on Switch alone. A full list of Switch million sellers for the year so far is in the image gallery.
Although their hardware estimate was lowered, the software sales estimate was increased from 100m to 110m.
Release Schedules:
The announcement of the reboot of Metroid Prime 4 did not cause any change in its release status; it is still listed as TBA though the announcement was made after the end of the quarter. Fire Emblem: Three Houses is still listed as spring, and no further release information was given for 1st party titles. The full upcoming slates are in the gallery attached to this article.