It's the rarest of birds: Nintendo price drops.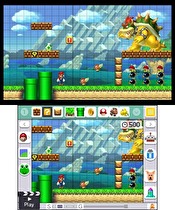 Three titles will be coming to the Nintendo Selects line in North America on February 4.
Super Mario Maker, The Legend of Zelda: Majora's Mask 3D and Star Fox 64 3D are the newest top sellers to be added to the 3DS's discount line. The games will retail for US$19.99/C$29.99, both in stores and on the eShop.
Star Fox 64 3D was added to the Selects line in Europe in 2015 and Super Mario Maker in 2018, while Majora's Mask is making its Selects debut.