"I am the leading man. Might need to do something heroic."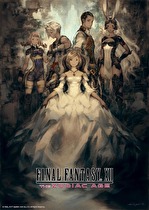 April is quickly flooding with massive RPGs.
SquareEnix have announced that Final Fantasy X/X-2 HD will release for Switch on April 16, with Final Fantasy XII: The Zodiac Age following on the 30th of April. Both games are slated to receive physical releases.
The enhanced versions of the PlayStation 2 classics were announced with a large group of Final Fantasy titles in last September's Nintendo Direct.