Let's roll.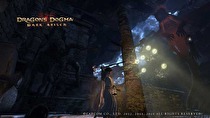 A hidden Capcom gem has been announced for a Switch version.
Dragon's Dogma: Dark Arisen, originally released in 2013, will hit Switch on April 23. Inspired by Western RPGs like The Elder Scrolls and Fable, the created player character sets out to destroy a world-ending dragon.
Dragon's Dogma is known for its "pawn" system, in which the character forms a party of four with two members generated by other players via the Internet.