They called it "summer" because they apparently don't know when seasons start.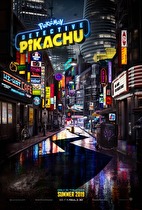 Pikachu and a host of other Pokémon will make their live-action theatrical debut next May.
The trailer for the Ryan Reynolds vehicle was revealed today, along with the premiere date of May 11. The story is set in Ryme City, the same location as this March's 3DS game.