I'm thankful for a trip to Shibuya, dood.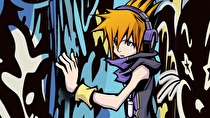 Hope you like RPGs, because this week's biggest releases are both candidates for a trip down the pub. The World Ends With You: Final Remix - review for that should be up before you go to bed Thursday in NA - and Disgaea 1 Complete both represent an average of 110 hours of gameplay, though most of that is from the game with the exploding penguins. There's also a 3DS release of some import, as Luigi's Mansion spooks up the shop on Friday.
The eShop sees a heavy selection of games that are new to me. Mark of the Ninja Remastered, Chasm, Child of Light, and The Swindle (plus a later-announced Guacamelee) are all headed from other consoles, while Kairosoft brings their mobile stylings to the eShop unless your country celebrates Thanksgiving at the reasonable time of today. (One is quite salty about Game Dev Story, specifically). The usual retro suspects haven't made their move yet, but three new titles do hit the NES subscription this week. Hamster is releasing 3 Count Bout this week for the Archives - 10/10/18
A game also coming to the West, though without a price, is the big game of the week for Japan: the newest project from Deadly Premonition and D4 master Swery65. The Missing: JJ MacField and the Island of Memories marks Swery's debut on Nintendo platforms - right, Zach?
North America
Switch Retail
The World Ends With You: Final Remix (US$49.99/C$64.99: Friday)
Disgaea 1 Complete ($49.99/$62.99: Tuesday)
Goosebumps: The Game ($29.99/$39.99: Tuesday)
3DS Retail
Luigi's Mansion ($39.99/$49.99: Friday)
Switch eShop
The Missing: JJ MacField and the Island of Memories ($29.99/$37.79)
Iris School of Wizardry: Vinculum Hearts ($24.99/$31.49)
Child of Light: Ultimate Edition ($19.99/$26.99)
Mark of the Ninja Remastered ($19.99/$25.19: Tuesday)
Chasm ($19.99/$24.99)
The Swindle ($14.99/$18.99)
Shift Happens ($14.99/$18.89: Wednesday)
Tricky Towers ($14.99/$18.89)
Madorica Real Estate ($14.99/$18.89)
Joggernauts ($14.99/$18.89)
Guacamelee: Super Turbo Championship Edition ($14.99: Monday)
Boom Ball: Boost Edition ($12.99/$16.99)
Hot Springs Story ($12.00/$not releasing)
Game Dev Story ($12.00/$not releasing)
Dungeon Village ($12.00/$not releasing)
Battle Group 2 ($9.99/$12.59)
Feral Fury ($8.99/$10.99)
Bombing Busters ($5.99/$7.55: Monday)
Wii U eShop
Petite Zombies ($0.99/$1.25)
Switch Archives
3 Count Bout ($7.99/$9.87)
Switch Online Library
Super Dodgeball, Solomon's Key, NES Open Tournament Golf (Wednesday)
Demos and Trials
Ninjin: Clash of Carrots (Wednesday)
Sales and Price Drops
Highlights: Lovers in a Dangerous Spacetime is on sale until the 18th. Spreadsheet
Europe
Switch Retail
The World Ends With You: Final Remix (€49.99/£39.99: Friday)
Disgaea 1 Complete (€49.99/£44.99: Friday)
Goosebumps: The Game (€34.99/£29.99: Tuesday)
3DS Retail
Luigi's Mansion (€39.99/£34.99: Friday)
Switch eShop
Mark of the Ninja Remastered (€19.99/£17.99: Tuesday)
Child of Light: Ultimate Edition (€19.99/£16.00)
Chasm (€17.99/£15.99)
Shift Happens (€14.99/£13.49: Wednesday)
Tricky Towers (€14.99/£13.49)
The Swindle (€14.99/£11.99)
Guacamelee: Super Turbo Championship Edition (€13.99/£11.99: Monday)
Madorica Real Estate (€12.99/£11.69)
Boom Ball: Boost Edition (€12.99/£9.99)
Hot Springs Story (€10.00/£8.99)
Game Dev Story (€10.00/£8.99)
Dungeon Village (€10.00/£8.99)
Battle Group 2 (€9.99/£7.99)
Feral Fury (€7.99/£6.99)
Bombing Busters (€6.99/£6.29: Monday)
Switch Archive
3 Count Bout (€6.99/£6.29)
Japan
The Missing: JJ MacField and the Island of Memories (¥2980)
Child of Light: Ultimate Edition (¥2592)
Madorica Real Estate (¥1500)
Tricky Towers (¥1480)
Hot Springs Story (¥1200)
Game Dev Story (¥1200)
Dungeon Village (¥1200)
Perfect Angle (¥999)
3 Count Bout (¥823)
One Strike (¥500)