Including one where Luigi can't win by doing absolutely nothing. (Apparently.)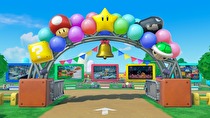 Super Mario Party continues to reveal new modes ahead of its unveiling next month.
Two new modes were announced in today's Nintendo Direct: Sound Stage, a motion rhythm mode, and the co-op River Survival mode. Both modes have four player support.
Super Mario Party will launch on October 5.