You can download it now, but the app won't be live until the end of this fight.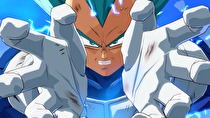 Switch fans looking to test-drive the upcoming Dragon Ball FighterZ should update their calendars.
Bandai Namco today announced that the open Switch beta for the biggest game of this year's EVO tournament can be downloaded now, with the beta taking place next weekend in North America. Players will be able to connect starting at midnight Eastern time on August 10 (9 p.m. Pacific time on the 9th) and test drive the game until 2:59 a.m. Eastern on the 12th (11:59 p.m. on the 11th Pacific time).
23 of the game's fighters will be available in the beta, with training, Arena, Ring, and Ring Party matches available. The final version of the Switch game is set to launch on September 28.