There goes another hundred hours!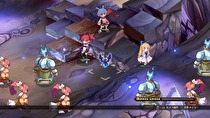 After Disgaea 5 Complete last year, the next game in the series will return to its roots on Switch.
Disgaea 1 Complete is a remastered version of the 2003 PlayStation 2 RPG, which was also used as the basis for the Disgaea DS game. The remaster will launch on Switch October 9 in North America, and 12 October for Europe.