The world ends in nuclear war, and then you wake up in Shibuya.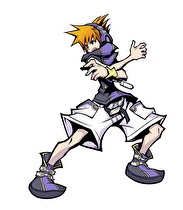 The Nintendo Direct today had a reel of 3rd party titles with known release dates, but three additional titles got new windows.
Tencent MOBA Arena of Valor, The World Ends With You: Final Remix, and Wasteland 2 all received Fall 2018 release windows. Previously, Wasteland was "a few months out", TWEWY was a generic 2018, and Arena of Valor was still in beta.
Other games shown in the reel included Dragon Ball FighterZ, Ninjala, and Dark Souls Remastered.