Octopath still looks beautiful.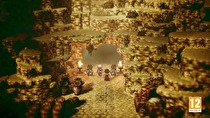 Octopath Traveler's second demo is coming June 14, Nintendo announced today. The highly anticipated SquareEnix RPG features a branching story with eight playable characters.
The developers previously detailed changes implemented after getting feedback from the first demo. Octopath Traveler launches July 13.
Edit: Save data from the demo will transfer to the full game.