Not straight away but progress can come from elsewhere.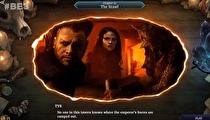 Bethesda is still dealing on the Switch.
During their E3 presentation, Bethesda confirmed that strategy card game The Elder Scrolls: Legends would come to Switch later this year. Previously available on mobile, the card game can carry progress from there or PC with a Bethesda account.