Last week's releases won't disappear into the ether anymore.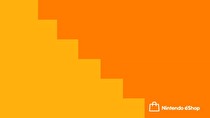 The Switch eShop is back from a maintenance period with some new search options.
A "Featured" section has been added to the options on the left side of the screen, which shows a selection of highly regarded older titles available for purchase. The "Recent Releases" section has been expanded to show 60 titles (up from 30), the Best Sellers section has an option to filter for download-only titles, and the developer's name can be selected to show all of the titles available from that developer.
In a minor adjustment, the "Deals" section has also been renamed to "Great Deals".