Get a head start on rebuilding a lost kingdom.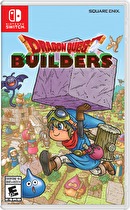 The tales of Dragon Quest Builders will begin today.
A demo for the February 9 release has launched on the eShop. Comprising roughly the first hour of the game, the demo will feature crafting and combat as well as the beginning of the story that branches off the original 1987 RPG hit.