Other regions and the 3DS version are not affected. UPDATE: Resolved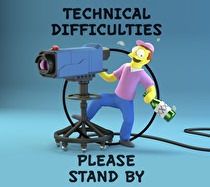 UPDATE: The update released at 2 a.m. Eastern time, standard update time for the game. No compensation has been announced. Original story follows.
Pokémon Shuffle's traditional Tuesday update has gone a bit sideways for mobile players in the West.
The bi-weekly data update has not generated as of press time for players of the mobile version of the matching puzzle game in the Americas and Europe. Asian region players, as well as all players of the 3DS version, have received the update. Players have been able to check in and interact with the friends list, but have not been able to access old events that expired nor any of the ones planned for this week.
As of press time, developer Genius Sonority has not commented on the expected fix for the affected regions, nor what (if any) compensation will be afforded to the affected players.