The racing sim managed to put up a huge qualifying lap.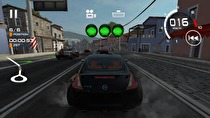 The Switch's first simulation racer made up major time on the back stretch and will now make it before the end of the Formula 1 season.
Originally slated to release on December 1, Gear.Club Unlimited is now going to release on November 21 both physically through GameStop as a timed exclusive and digitally. The European release will still be 1 December.
The racing simulator will include a 4 player split screen option, as well as full vehicle customization.