The alchemic RPG series will mark its 20th anniversary on Switch.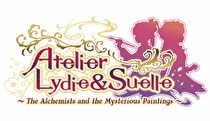 For the first time in more than eight years, the Atelier series will have a North American release on a NIntendo console.
Atelier Lydie & Suelle: The Alchemists and the Mysterious Paintings was announced for localization today by Koei Tecmo. The Gust-developed title is the last game in the "Mysterious" series, which had previous entries on Sony platforms.
The last Atelier game to release in North America for a Nintendo console was 2009's Atelier Annie, though a 3DS port of Atelier Rorona did release in Japan only.