Including stability. Can't forget the stability.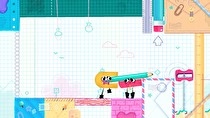 A software update for the Switch has resolved a long-standing issue with the Switch and added a couple of new features.
The 3.0 system software, which is available for download now, adds the ability to pull friends from the Wii U and 3DS friends lists, and enables support for USB keyboards in docked mode. The Pro Controller can also be used as a wired USB controller, though the NFC reader will be disabled in this mode.
In addition, the update fixes an issue with some models of TV where the Switch would cause the TV to jump to the Switch's HDMI port while the Switch is in sleep mode.
The full changelog is available on Nintendo's support site.