The NOA President also talked about Virtual Console, why they revealed Metroid Prime 4, and compared Zelda and Mario Kart 8 in digital sales.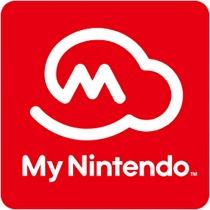 Nintendo of America President Reggie Fils-Aime didn't dismiss the idea of bringing physical rewards to MyNintendo in North America, but he said there are challenges to that happening. "I've got to create solutions that are going to work for Canada, that are going to work for Latin America," he shared during an interview with IGN, "Could I envision unique physical goods as part of the program? Sure. But it really needs to work for all of our consumers, not just the consumers in the United States."
Still, he said that Nintendo of America takes it "as a priority to make My Nintendo much more meaningful moving forward."
As for the open question of Nintendo's Virtual Console of legacy games appearing for purchase on the Nintendo Switch, Reggie said Nintendo was still trying to figure things out. "What we're working through is, 'okay, what's going to be the best way to make that happen, to make that available?'"
Asked about how digital sales compared to physical on the Nintendo Switch, Reggie revealed how The Legend of Zelda: Breath of the Wild sold well digitally, when taken as a percentage of sales Mario Kart 8 deluxe had more digital presence. "Truly every game is different" he said, later explaining that "The nature of Mario Kart 8 Deluxe is something that you always want to have on the device."
IGN also asked Fils-Aime about the Metroid Prime 4 reveal considering it seemed so early in development and Nintendo as-of-late had focused heavily on featuring games that were much closer to release.
"You know, for us, we believe that having hands-on opportunity married to an announcement is really the best way to do it," admitted Fil-Aime. However, he continued that "for certain games, games that will be in development for, let's call it a decent amount of time, like Metroid Prime 4 -- also, given that it's a franchise that we know people have been very eager to get some news -- that's when, fine, we'll share it. We'll share it early."