The sequel to the 2014 adventure darling is now a Switch game.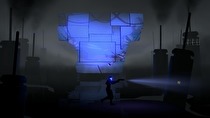 A follow-up game to a 2014 adventure hit originally planned for Wii U has moved to Switch.
In a note posted on developer Over the Moon's website, the game was reconfirmed for a Q3 2017 (July - September) release, and also that the Wii U version had been cancelled in favor of a Switch release.
As with other recent moves to the Switch from Wii U, Over the Moon cited Nintendo's hard focus shift away from the Wii U as the primary reason for the move.