Interested parties should look into Japanese eShop accounts.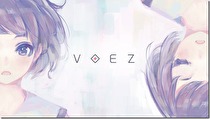 The Switch launch in Japan will feature the first Switch game that cannot play on a TV.
VOEZ, a port of a mobile rhythm title, will be available in the Japanese eShop on March 3; other shop releases have not been announced. A touch-based rhythm game with over 1200 songs, the game will only play in portable or tabletop modes.
A trailer below confirms the Japanese release date: