A lot of role playing in the 3DS top 10.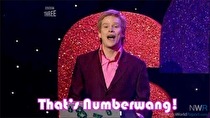 A light January for Nintendo releases and supply issues caused a bit of a hardware slump in the January US sales survey issued by the NPD Group.
In hardware, supply constraints for the 3DS and the Wii U in the wake of the Switch announcement actually caused the NES Classic (itself supply constrained) to be the 3rd-best selling hardware of the month behind the PlayStation 4 and Xbox One. Preorder numbers for the Switch are not included in the NPD's report, as they will be rolled into the March sales survey expected in mid-late April.
On the software side, the big new release for Nintendo platforms was Dragon Quest VIII, which ended up as the 3rd best selling handheld title in January behind Pokémon Sun and Moon. Neither title, nor any other game on Nintendo systems, broached the top combined top 10 headed by Capcom's Resident Evil 7.
Wii U top 10 best sellers:
Minecraft
Paper Mario: Color Splash
Super Smash Bros
Pokkén Tournament
New Super Mario Bros U + Luigi U
Super Mario Maker
Super Mario 3D World
Splatoon
Yoshi's Woolly World
Just Dance 2017
Handheld (3DS) top 10 best sellers:
Pokémon Sun
Pokémon Moon
Dragon Quest VIII: Journey of the Cursed King
Super Mario Maker
Super Smash Bros
Mario Kart 7
Mario Party Star Rush
Kirby: Planet Robobot
Luigi's Mansion: Dark Moon
Animal Crossing: New Leaf Welcome Amiibo