We'll have to figure out how to play.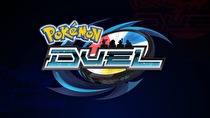 Pokémon Duel, a new free-to-play Pokémon board game, has launched on iOS and Android in the US and Europe.
The game pits two six-Pokémon teams against each other on a grid. Players choose attacks by spinning a disc, similar to attacking in the Pokémon Trading Figure Game. Battles are fought against AI instructors or live players online. Unwanted Pokémon can be fused together to create stronger team members.
Players can get Gems to buy booster packs by logging in each day, clearing daily missions or spending real money. Pokémon Duel first launched in Japan as Pokémon Comaster in April.