A new New 3DS XL is launching days before the Switch.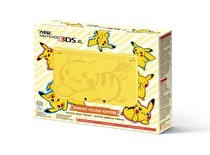 Nintendo announced the Pikachu Yellow Edition New 3DS XL for release on Feb. 24.
The system will sell for the standard $199.99 in the US and does not include a game.
The Nintendo Switch, Nintendo's new console, launches on March 3 for $299.99.