So instead of 50,000 Pidgey, you'll get 50,000 Hoothoot.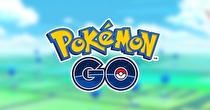 The Pokédex for Pokémon Go will be expanding shortly.
Niantic announced today that "more Pokémon" will be coming to the popular mobile game, with details to be announced Monday (December 12). This appears to be separate from partnership agreements being announced today with companies like Starbucks and Sprint.
Update data recently found data for 2nd generation (Gold/Silver) debuting Pokémon, so it is likely that they will comprise the new additions. This would bring the number of potential Pokémon to 251 out of a released 801.